Techmark's Ozone Odor Control System

Techmark in North Dakota
From our office in Grafton,ND Techmark supports area growers. Techmark continues to be committed to providing the best quality service and products to area growers.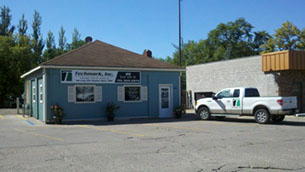 TRADESHOWS
We look forward to seeing you at these upcoming events
:
POSTPONED 2013: International Potato Processing and Storage Convention 2013. Philadelphia,PA. Click here for details.
June 22-24,2013: 22nd North American Mushroom Conference.Vancouver, BC. Techmark is proud to be a Sponsor of the Conference.Click here for details
Nov 2013: Alberta Potato Conference, Red Deer, AB, Canada. Click here for details.
Dec 10-12, 2013: Great Lakes Fruit, Vegetable and Farm Market Expo - Grand Rapids, MI
Click here for details. Visit our booth.
Jan 8-10,2014: Potato Expo 2013. San Antonio, TX Click here for details.
2014: US Sweet Potato Council Annual Convention. Jan 19-22,2014. Click here for details
2014: Manitoba Production Days.Click here for details.

2014: MI Potato Industry Commission Winter Conference.
Feb 19-20,2014: International Crop Expo. Grand Forks, ND. Click here for details.
Spotlight
Techmark has moved
Techmark, Inc. has moved from our location at 5801 W. Mt Hope Hwy in Lansing Michigan to our new location at:
15400 S US-27
Lansing, MI 48906
Please make a note of our address change. Our phone and fax numbers will remain the same.
Click here for a Google map of our new location.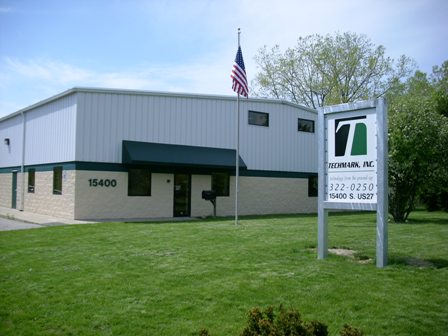 For Product Brochures and Information sheets please click here
Alarm Pro- Make your storage work for you! Through your Fancom controller, Alarm Pro contacts you via text or email when your controlled environment moves outside of set parameters.
For more information about Alarm Pro click here.
2012- Techmark provides Electrical Contracting services in Michigan. For quotes on your next project call our Master Electrician at 517-322-0250.
For more information on Techmark's electrical contracting services, please click here.
Techmark's line of mushroom growing lights.

Click image for details

Techmark's In-Floor Air Cup

Click on Image

Techmark's In Floor Air nozzle ensures uniform air flow across the storage floor. Permanent, easy to clean and efficient for moving machinery across the storage floor.
Employment opportunities with Techmark
The current positions at Techmark are open. Please inquire at 517-322-0250 with questions or interest.
Currently no openings. Thank you for looking.
Techmark is an equal opportunity employer.
Our Mission:
To serve high quality agricultural producers, always striving to make the best producers better by combining high quality service and products with innovative ideas and training.