Techmark has moved
Techmark, Inc. has moved from our location at 5801 W. Mt Hope Hwy in Lansing Michigan to our new location at:
15400 S US-27
Lansing, MI 48906
Please make a note of our address change. Our phone and fax numbers will remain the same.
Click here for a Google map of our new location.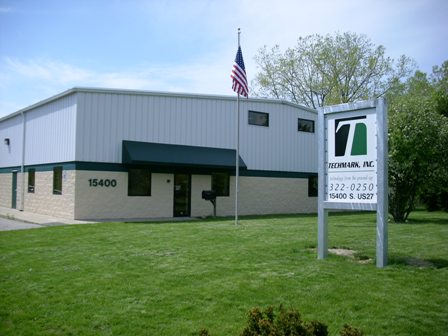 For Product Brochures and Information sheets please click here
Alarm Pro- Make your storage work for you! Through your Fancom controller, Alarm Pro contacts you via text or email when your controlled environment moves outside of set parameters.
For more information about Alarm Pro click here.
2012- Techmark provides Electrical Contracting services in Michigan. For quotes on your next project call our Master Electrician at 517-322-0250.
For more information on Techmark's electrical contracting services, please click here.