Techmark in North Dakota
From our office in Grafton,ND Techmark supports area growers. Techmark continues to be committed to providing the best quality service and products to area growers.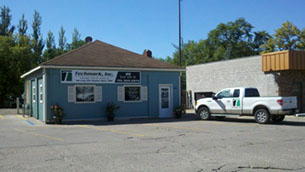 TRADESHOWS
We look forward to seeing you at these upcoming events
:
November 18-20th,2014 Alberta Potato Growers Tradeshow and Conference.
Dec 9-11th 2014. Great Lakes Expo. Grand Rapids, MI.
Jan 7-9th, 2015 Potato Expo 2015. Orlando, Florida
Jan 22-24,2015: North American Mushroom Conference (NAMC), InterContinental San Juan Resort & Casino, San Juan, Puerto Rico.
15th Annual Crop Expo 2015. Feb, 18 and 19th, 2015
53rd Annual Convention of the U.S. Sweet Potato Council January 25-27, 2015.
Manitoba Production Days 2015
Central Aroostook Convention ME 2015. Jan 21-22.
MPIC Winter Conference 2015. Feb 9-11th,2015 Bellaire, MI
Potato Association of America 99th Annual Meeting. Portland,ME. July 19-23rd, 2015.
Proud Supporter of the North American Mushroom Conference