The AKIMist "E" ® system is flexible in installation, allowing several different configurations to fit your needs.
Easier to maintain and harder to clog
Clog resistant nozzle
Plug and spray tip are combined making it easier to disassemble and clean
20% less air consumption than similar systems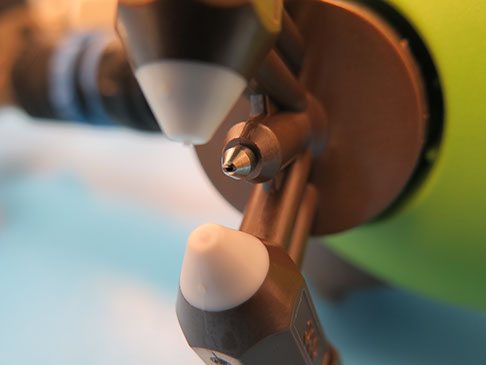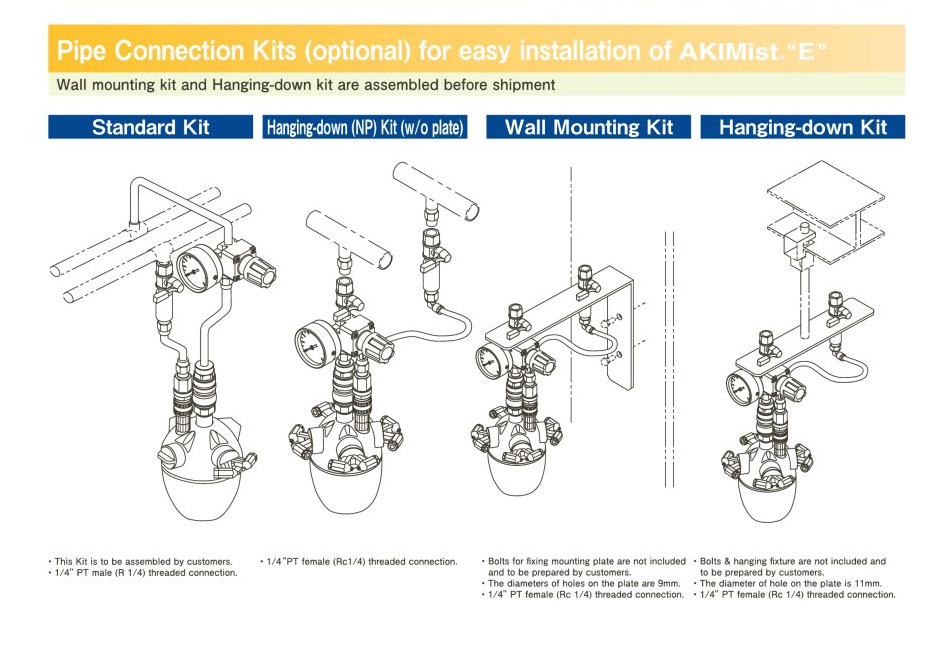 High pressure air and water collide to generate ultrasound. This process creates a fine mist with no large particles.
AKIMist "E" ® - Compact High Powered Humidifiers
Using air and water, the AKIMist "E" ® creates a uniform non-wetting dry fog that targets spaces effectively without getting anything wet. Creating no large particles, this humidification system controls environmental humidity without the drawbacks of other systems.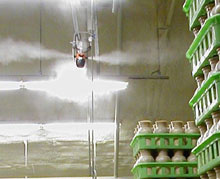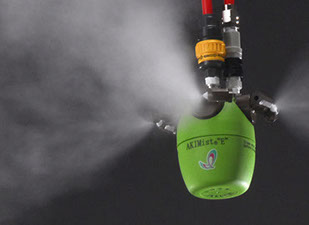 For pricing please contact Techmark at 517-322-0250. Using your room dimensions we will calculate the number of units you would require to properly humidify your room.
Techmark is a distributor of high quality AKIMist "E" ® Humidifiers. This product is durable, simple to install and maintain and can be implemented into grow rooms without putting moisture on product,walls and ceilings. When installed in mushroom grow rooms it will create the higher humidity environment required for product quality without the drawbacks of other humidifiers including free water and frequently required maintenance. The AKIMist "E" ® is also more energy efficient than many humidity systems including steam.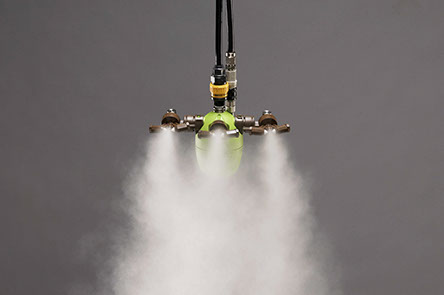 For questions about the AKIMist "E" ® or any of our other products please contact Techmark at 517-322-0250 or email us at techmark@techmark-inc.com